.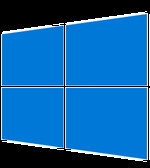 .
windows 10
.
backing up your computer
.
you should image your hard drive after installing windows 10 with third party free software. that is the only sure way to reinstall windows 10 i am aware of. this section has the best options to restore files, applications, and windows 10.
.
image options
.
1. clonezilla http://clonezilla.org/downloads.php
2. macrium reflect free edition https://www.sendspace.com/file/g1eg91
3. ghost (not sure if this is still around or free)
4. carbonite (don't know how expensive)
.
with clonezilla and macrium you need a second hard drive (internal or external) to copy the backup file (even though theoretically you don't need a second hard drive. these apps don't support backing up to the same hard drive). the backup file will not be larger than the size of the hard drive you are backing up. imaging the hard drive saves the operating system and all programs at that exact moment, so if you reinstate (put the image back) your computer will function exactly as it did when you imaged (backed up) the hard drive.
.
clonezilla
.
clonezilla is like the old ghost versions. it's text based and looks like dos (it's actually linux). you boot into clonezilla and you copy the hard drive from outside of the operating system. as of this year clonezilla only has a text interface. hopefully they will add graphical soon. the main downside to clonezilla is that clonezilla does not notice free space. so for example if you are only using 100gb of a 1,000gb hard drive, clonezilla requires at least 1,000gb of free space on a second hard drive to backup the hard drive. burning a usb didn't work for me. i suggst burning a cd. amd64 is if you have a 64 bit cpu, and i386 is if you have a 32 bit cpu. you can check your operating system, and i386 should work if you aren't sure what your cpu architecture is. backing up your computer's hard drive always works best from outside of the main operating system. the menu after you boot into clonezilla is not explained well. generally use the top options or follow these instructions. use the clonezilla or debian website for more complete instructions on how to backup (image) your computer's data.
.
i'm keeping this here for reference
http://clonezilla.org/fine-print-live-doc.php?path=./clonezilla-live/doc/01_Save_disk_image/00-boot-clonezilla-live-cd.doc#00-boot-clonezilla-live-cd.doc
.
macrium reflect
.
macrium is easier to use than clonezilla, but is harder to reinstate (put back). macrium can be used from inside windows or you can boot into a graphical version of macrium which looks like linux (for the graphical linux version visit https://www.macrium.com/reflectfree ). macrium might not be supporting the free version anymore, which is why i uploaded it, but the free version still works. also i want to make the point macrium free reflect doesn't always work. it's not totally reliable for a few reasons. still, it should work most of the time perfectly, so it's worth using.
.
ghost
.
ghost is the 3rd best of the imaging software i've used. it's over 20 years old though, and might be text only.
.
scanning
.
i don't know why scanning is such a problem in windows 10. this fixes that problem though. no scanning plugins work from other applications like on older versions of windows for some reason.
.
create a shortcut
explorer.exe shell:Appsfolder\Microsoft.WindowsScan_8wekyb3d8bbwe!App
.
and double click on the shortcut any time you want to scan something
.
startup folder
.
again, i don't know why this isn't easy to find like in previous versions of windows. just put something in this folder and windows will "double click" it when windows starts
.
C:\Users\leck3p1win\AppData\Roaming\Microsoft\Windows\Start Menu\Programs\Startup
.
fixing a virus
.
1. run windows defender antivirus scans. the quick scan should be all you need unless it doesn't complete. it will remove the virus sometimes, but it will never tell you if it removed any virus. windows and microsoft will NEVER admit there is a virus on windows.
.
2. enable all options except firewall in security settings (automatic reporting, cloud) and run windows update
.
3. consider it may not be a virus. it might be a hardware problem or a software bug. windows could be corrupt. corrupt windows requires a reinstallation of windows. it's rare for windows to corrupt.
.
4. copy all important files and folders, and then reinstate the image (format the hard drive and install windows 10 fresh) per the instructions above
.
removing mouseover application display from taskbar
.
haven't added this yet, but it's possible. read forums and websites until i add this
.
summary of windows 10
.
windows 10 is a decent operating system. it runs slightly faster than the earlier versions of windows, and is pretty resistent to viruses. almost everything in windows 10 has been upgraded since windows 7 except drivers and the internet connection. windows 10 has taken a step back with drivers, internet, and local file sharing. i don't know what the problem is with these things. you don't expect a newer operating system to have significantly more problems with something for no apparent reason. otherwise windows 10 is a great operating system, even better overall than windows 7 and windows 8. windows 10 requires about 50 gigabytes to install (30 gb required for windows7, 10 for xp, and 5 for linux mint). win10 seems to run faster than the previous versions of windows, and be better against viruses. i've only seen web browser malware so far in windows 10, and it's much less than in other windows. i've also seen web browser malware on android and ios. i've also heard windows 10 allows you to reinstall windows 10 somehow for free, but i wouldn't count on this. i have never tried reinstalling windows 10 through microsoft. i wouldn't put complete faith in reinstalling windows 10 for free. use the image backup method i describe above. this will work for any operating system forever. third party image backup is the only sure way to back up a computer for free every time. windows vista and 7 used to let you reinstall windows for free, but then about 5 years after those operating systems were released microsoft decided to stop letting users reinstall for free, so even if you can reinstall windows 10 at this time for free, you probably want to use the image backup system instead.
.
less important or irrelevent information
.

i believe windows changed this so you can do this from the setting menus.
.
removing the password to log in so you don't have to input a password every time you log on
.
Right-click the Start button and select the Run option. Type netplwiz and hit enter. Uncheck the 'Users must enter a user name and password to use this computer' and click Apply at the bottom.
.
this is a quote from one of the leading game magazines. they are talking about buying a game through windows 10 game service or steam game service.
.
"buying a game from either windows 10 store or steam store is obviously better than the other, but not always the same one is better, which is sad because it confuses the consumer and possibly rips off the consumer who assumes paying the same price for a new game you get similar things no matter where you buy it from."
"the steam store and the content within the store remain a seperate marketplace from the windows store on windows 10"
-http://www.gameinformer.com/ one of the 2015 issues
.
and here are some quotes from people who know a lot about computers
.
updates in windows 10 are peer to peer, which is very bad, but you can disable this in windows very hackable. edge browser also has a keylogger.
-matthew more
.
Win10 sends informationt to MS, which you can disable in Win10 pro, in other versions NOT! but you can block their server-ip (which ultimately would be a good idea anyway). there are 2 solutions to the "home-calling" of Win10: HKEY_LOCAL_MACHINESOFTWARE\Policies\Micr­osoft\Windows\DataCollection
-JayVii
.
english
https://www.youtube.com/watch?v=octjhIXkcf0
.
german
https://www.youtube.com/watch?v=XlzMInyJZP0
.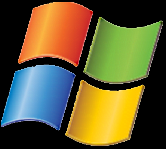 .
windows xp, windows vista, windows 7, windows 8
.
microsoft stopped official support for windows xp in 2004 and security updates in 2014. a lot of new software will not work with windows vista and windows 7. all new software made for windows will work for windows 8 and windows 10. i'm not going to explain how to do anything with windows xp. you can't use windows xp anymore with a computer which connects to the internet. visit my linux page for a free operating system or buy a new computer if you have windows xp.
.
the only thing i'm going to say about windows 8 is there is a way to remove the "touchscreen" menu and make windows 8 function like windows 7. i forget how to do this. you should figure out how to do this and do it. the touchscreen should not be there for devices without a touchscreen. the rest of these instructions "should" work for windows 8, but i can't guarentee it because i don't have enough experience with windows 8 to say for sure.
.
updating software
.
i suggest disabling all updates possible which happen automatically. software like itunes and google chrome cannot be disabled without corrupting windows. just uncheck boxes in settings where it says "starts when windows starts" and "updates automatically" and your computer will run much faster. 90% of software you can disable updates and prevent the software from starting every time you turn your computer on.
.
once every 1-6 months you should run "windows update" which you will find in your "start menu" (left click the circle at the bottom left of your screen) . no other software needs to be updated more often than every 2 years unless the software forces you to update more frequently. if software is forcing you to update, you should update the software so you can use it.
.
antivirus software
.
you want to use "microsoft security essentials" if you are using windows vista or windows 7. you don't need antivirus software with windows 8. microsoft security essentials is built into windows 8. MSE makes windows 8 run much faster than other antivirus software, and the whole idea of third party antivirus software is a thing of the past anyway. there is nothing third party antivirus software (mcafee, norton) does which is neccessary or even helpful beyond what MSE does. often third party antivirus software will "fight" with windows and cause serious problems. i've even seen third party antivirus software corrupt large files intentionally just because the third party antivirus software doesn't know what the file is. you wouldn't want a video you saved on your computer to be deleted just because you are using norton antivirus instead of MSE
.
fixing problems
.
99% of all problems in windows are fixable by uninstalling or removing the program which is causing the problem. the hard part is figuring out what is causing the problem. there are 4 main ways i've found to fix problems in windows.
.
1. go to your start menu circle at the bottom right and find "control panel" and "programs" or "programs and features". there you can easily right click and uninstall programs you don't need. even if you accidently uninstall something you need, it's easy to install the program again, and usually uninstalling programs does not remove your saved files or settings.
.
2. google chrome is the recommended web browser by the us government. this is also a decent browser to use for a few reasons. google chrome can get viruses similarly to windows. 'scriptsafe' is an extension in chrome which is like a manual antivirus . it would take too many words to explain how to use scriptsafe, so i won't explain here.
.
3. uninstall and then install the program which is giving you problems. some programs like skype can mess up and not update properly. if you uninstall and then reinstall the program which is giving you problems, that fixes a lot of potential problems.
.
4. download autoruns. this program does not need to be installed. this will prevent programs from running but not uninstall the programs. sometimes programs are "hidden" from step number 1. no programs hide from autoruns, but you have the potential to prevent programs you need for windows to run. fortunately you will get a popup box saying windows might not start up if you uninstall the program. never click 'yes' or 'ok' . this is the only warning you have not to permently mess up windows. this is a powerful tool and should not be used without backing up your pictures and files on your computer first. after you run autoruns there are about a dozen tabs. you should left click on "logon" tab, and only remove programs there. when you uncheck a box in autoruns, autoruns prevents that program from starting the next time you start your computer. there is no save feature. everything you do happens immediately in autoruns. if you have a virus you can left click on the "services" tab. try to avoid the services tab unless you have to fix something. even though disabling services won't corrupt windows, it corrupts programs, so programs won't even know they aren't running basically. autoruns is free and i uploaded it to a temporary server below. if the link doesn't work you can search the internet for the file or send me a message asking me to send you autoruns.
https://www.sendspace.com/file/kq1a02
.
reinstalling windows fixes every problem. you need a windows key and a windows cd or dvd to reinstall windows. if you do not have both of those things, you cannot reinstall windows. if you cannot reinstall windows and you need to reinstall windows, you need to buy another copy of windows, buy another computer with windows preloaded, or use a free operating system like "linux mint" . see my linux page for current details on free operating systems.
http://www.lecksite.com/linux.html
.

.
OLD INFORMATION. I WILL FIX THE REST OF THIS LATER
.
Reinstalling and installing Windows page (and other operating systems)
.
I will write how to reinstall windows from the top down. If you got a virus, the way to trump the virus is to reinstall windows after copying all of your data on to a cd or another hard drive (another computer). The professional way is to image your hard drive when you first install and update windows, but that just cuts down on the time to install windows, it doesn't make it any faster when you transfer files off. I don't image my drives, because it seems more like a waste of time. Unless you are installing windows on a weekly or monthly basis, it's just better to save all your cds in one place when you have to reinstall windows because you or a virus messed it up.
.
I'll be improving this page by adding links and completing the walkthrough, and when it's done I'll take this sentence away, but until then just ask me or post in my forum if you have a question or problem about this, or contact me directly. i do not charge for tech support over the phone or by email.
.
All 3 operating systems are virtually identical with copying data temporarily, so i won't distinguish oses by that.
.
Copying your information
For MOST computer users (people) these are all the things you need to save. Take a moment to think about if there is anything else afterwards that you need to copy off, like if you have something for your job. If you use webmail you do not have to save anything at all! webmail is stored on the server, and the connection information is available through the website that hosts your email, and this includes corporate webmail. If you use outlook express or outlook, or other clients (nobody uses other mail clients unless you are using a proprietary one, which if you don't know what that word means, you are not). If you use outlook (or outlook express because they are almost exactly the same serverside), you will need to export your emails, and address book and remember where you did. Also think if there is anything for your job or tax information that you save on your computer. most online games don't have anything you need to keep, and truthfully if you don't know, most computer professionals know whether you need to copy something off of your hard drive or not, so just ask a friend who works with computers for a living, not someone who just uses a computer for a living.
.
Here is what I do, I make it simple. i make a folder on my desktop and i call it "old hard drive month year" I put the actual month and year there, so I know what it is. Store everything and save everything in that folder before you copy it to a cd or another computer or hard drive.
.
Programs You need to get all of the things you use in your word processor (word, microsoft works, openoffice draw), and everything in any other office software (like microsoft office (excel powerpoint access), or openoffice). These are pretty easy. to keep it simple i would suggest just going to the folder itself, which if you install it to the default directory (default place), and copying the entire folder over, even though you WILL HAVE TO reinstall the software again. (only very old software dooes not need you to reinstall things. About the year 2000 is when installers were commonplace, and 1995-2000 they used batch (.bat) files as installers, but they are still installers) You can find the folder on xp by going to start, my computer, c, program files, and then the name of the person who made the software. on vista it's the window at the bottom left, computer, c, program files. While you are in program files take the time to copy and paste other programs which you need. in ubuntu it's more complicated to copy and paste things, but if you successfully installed and are using ubuntu, you should know how to copy what you need off of it. ubuntu is free but is not for beginning computer users. (beware that very complicated programs (maybe turbotax, i dunno) will force you to export stuff, not just copy and paste. If you can't figure out how to export something and there is nobody to ask at the moment (and you don't feel like calling me, bc it's ok even in the middle of the night), just copy and paste, and if you give the folder to a computer professional who knows about databases or a computer professional who is extremely good with computers (usually more than $50 per hour they charge), they can usually get the data back.)
.
Saved favorite websites or bookmarks If you are like me you store internet favorites or bookmarks (specific web pages you like to visit). most people use the in browser favorites or bookmarks, which can be a star symbol, but you may have links on your desktops that are shortcuts to websites. If there are links on your desktop just cut and paste the actual link and it will work after you install your operating system again as it is. If it's bookmarks every browser handles it a different way. I know with internet explorer it's easiest, you just have to find the favorites folder and copy it. I think for xp it's in my documents, and for vista it's in computer, c, users and groups, leck (your username) or admin. For firefox you need to export the favorites. I don't use the other browsers much, and i try to keep my favorites all in one place. If you use multiple computers I would suggest to save the favorites on a single computer or on a website itself if you have a website, or in webmail as an attachment, but i digress.
.
Extra suggestions check for pictures, videos, and music that you need to save. With itunes it's easy, there is a music folder you just need to cut and paste. There are so many different ways to store music that people use it's a good idea to ask someone if you don't know. lastfm and all the internet radios store your information serverside, so you don't have to copy any of that.
.
And finally, save passwords and your customized desktop settings. This means your desktop background and theme, and any passwords that you need to enter to get into websites or stuff. Remember that all browsers (ie or firefox) only require you to enter a password once, and it will remember the password every time after. the reason you need to sometimes enter new passwords on websites is because the website changed, not your browser (i am writing browser, but technically it's your internet browser, and your browser are the windows on your computer. browser is local and internet browser is remote). If you need help saving a theme i can, but truthfully it would just be easier to find the website again and download the theme again. when you install an operating system, if it's not linux it is never updated and ready to use after it's installed. (not sure about mac)
.
Installing and updating windows xp
You need 2 things for windows xp, a cd key, which is like 20 or 25 digits of letters and numbers. This is extremely important, because as you can actually use other people's windows cds you need to have your own windows key. They call it a windows serial number sometimes. I would share mine which have unlimited installs, but i don't want to go to jail and that's the best way to go to jail with piracy. Don't screw with microsoft, I have friends who have learned the hard way.
.
If you don't have a cd just borrow someone else's. If you are using a netbook or a laptop without a cd drive I would suggest to buy an external dvd rom for $30 or an external dvd writer for $50 that connects via usb from newegg, amazon, or walk into a walmart. (You can install windows using a cd drive from another computer but it's complicated. if you really need to do that ask me directly. it's more trouble than it's worth most of the time)
.
Just put the cd in the drive and restart your computer. When it boots up into dos (black background with text) it may give you a message to "hit any key to boot from the cd". you want to boot from the cd, you do not want to load up windows again. If it does not give you that option and it loads your operating system like normal just restart your computer again and this time go into the boot menu and select cd drive. If you don't even get that go into setup and mess with the boot order so the cd is on the top. if you don't want to screw with the setup options because it's dangerous just set everything to default (which is a good idea anyway because viruses or users who play with the bios settings in setup screw up a computer and that appears like y ou need to install windows anyway). if you are not sure if you have to reinstall windows, save the changes and restart your computer into windows once more just to see if your problem is fixed, and then if not go ahead with the xp (windows xp) installation again.
.
in the installation you will want to format the hard drive, and if you are using a hard drive that is bigger than 150 gigs you have to manually type in how many gigs your hard drive in because some versions of xp do not see the entire hard drive. Undershoot, do not overshoot this value. Windows xp pro goes up to 1500 gigs or something, but xp home is only like 150 gigs. i'm not 100% on those numbers. Once again, windows is capable of using more than what it can detect, you just have to partition the drive to the number manually.
.
After windows is installed (or right after you buy a new computer)
After you install windows the network is a major problem in windows installations. Just keep running the windows network wizard after the installation is totally complete if it does not work the first time. The wizard will work for you as long as your network is not corporately managed. You need to use the internet to activate windows, so even if you call microsoft to get a new windows xp cd key, you will need the internet (network) working to update windows, or your computer will be a piece of crap. If you get a new cd key from microsoft it's usually only a temporary one, and when you are on the phone and they ask you the question, "Are you installing windows on more than 1 computer?" SAY NO! if you say yes that is copyright infrigement and they will not give you another key. You can usually find the windows key on a sticker on the computer. It's the number with dashes between it usually. You just click on the bottom right icon on your screen to complete the activation.
if you buy a new computer, even if you pay someone to do this chances are they will miss some of it, so it's better just to learn to do this yourself or follow this guide.
.
Updating windows xp
update windows using windows update First things first. You can do this before activating windows if you want. A lot of these things you can do concurrently, so the order is not too important. The first thing you should do is start to update windows by windows update. (before or after you need to install drivers, which is extremely complicated. to make it simple you go to the website for the driver. The main ones are your video card, sound card, lan card and you have to visually look at the brand and model number on your motherboard, which means you have to open up your computer to find it. as a rule of thumb, if one of these things is part of the motherboard and not a card that can be removed, it's the mother board driver page you want to look on. if the motherboard does not have a lebel or it's scratched off it's probably an intel board. when you download the driver for the motherboard, make sure to get them all. sometimes there are 20 motherboard drivers, and only one or 2 for each other peripheral) You can find this in the start at the bottom right, and you may have to click programs to find it. Microsoft update and windows update essentially do the same thing, so it doesn't matter which you prefer to click. There is a direct link on my virus elimination page to the windows update site. If you do not do this step your computer will not work! I would also suggest using the automatic updates, not because i like my computer slower than usual, but because microsoft doesn't manage the manual updates correctly and there are bugs. The automatic update takes care of all the major bugs, the manual update (when you go to windows update website once a month or week) frequently has major bugs. I found this out after reading a lot on microsoft knowledge base. Microsoft does not do everything right, that's why i wish ubuntu would be the number 1 os. Microsoft is still much further along than anyone else and it's adequate for now.
.
AV software
I would suggest using windows security suite as your antivirus software, and your only av software. You can also find this on my virus elimination page. It loads up the fastest, it's the best consumer av software (you are a consumer unless you manage computers professionally) and is free. I would highly suggest against using a 2nd av software, but if you must there are a few good free ones. You do not need norton or mcafee for av software. if you use norton or mcafee use it for passwords, or online banking or something. Paying 200 bucks a year for norton or mcafee is actually not as good as using microsoft av software (microsoft security suite). Don't believe anything they say at avg mcafee or norton, because having cleaned almost 1000 viruses in the last 5 years freelance, i stand behind it when i say this. Norton and mcafee get taken over the most out of all av softwares, and it's not a fault of theirs. They are a prime target for people who write viruses because so many people use the software. The worst part about it that viruses can make it look like norton and mcafee are still running, so you think you have av software, when it can be logging your keystrokes. At least windows av software tells you when it's fucked.
.
Internet browser
Internet explorer comes with windows. It includes automatic spam and virus checkers in the background, which is why it's so slow. If you want a faster web browser i would suggest safari chrome or firefox. I use firefox just because it's been around the longest, and has the most addons. I like a script limiter with firefox which allows me to add each new website (domain or suffix), so it doesn't check the websites i trust when i go to them. ie (internet explorer) has trusted sites, but it's complicated and i don't know if it even speeds up the web surfing, because i never have used it. It has bugs anyway. With firefox I use noscript. i saw there are more popular (and probably better) script limiter addons but noscript does the job, and there are no problems with it. Just go to addons and add a script limiter. I usually add internet radio while i'm in addons. I like free internet radio that runs off of lastfm. internet radio from your browser is also very bandwidth and ram friendly.
(it will usually ask if you want to import favorites (bookmarks0 from ie when you install firefox, but you will need to import them manually from one of the menu things at the top of the firefox window when you start up your browser. it will be under favorites or bookmarks) All of the browsers except for ie you will need to import favorites. with ie just copy and paste your old favorites back into the favorite folder. If you are using ie and you used a different browser before you need to import the favorites into ie. it should be in the favorites tab or some other menu after you start ie. My gut feeling with chrome and safari is that they are as secure as ie, and do not need script limiters, but i could be wrong. the problem with ie is that businesses use it and it has a lot of things anti piracy so you cannot steal things from websites, like videos and pictures. It's not 100%, so i don't know why they even try, it just slows down the browser. .
.
Instant messanger
If you use instant messangers (realtime typing like email but the other person sees it automatically) like aim, msn messanger, facebook chat, skype, etc. (does not work with ts, ventrilo, or forum ims like the one that will be on this website) I found 3 options.
.
If you just use 1 im at a time, i would suggest just using the application that they give you for free.
.
if you use more than 1, or want to save what people type, use trillian. Download the free application, and i think it's called light. Do not use the web based application it sux. Trillian connects with every major im client all at once. it can also allow you to set up conference voiee calls between skype and the voice capabilities of each im client. However if you use my phone system on my main page up to the 2nd level, it does all that and in addition it lets you conference call real phones, so i'd just suggest using that. The 2nd level is only 5 bucks a month total with no commitment. It's basically an internet phone, cancel any time.
.
If you keep im on all the time, and you use a web browser and you want your computer to be running as fast as possible, i use imo.im. It' s like trillian but 100% browser based. I went through about 5 different web based im managers (including trillian's) until i came across this one. It does not slow down your computer at all. Truthfully I don't know how it does that, it just works. It does not save conversations like the trillian client, but most of the time you can just copy and paste to a wordpad thing if you want to save a conversation.
.
Speeding up your computer and closing the back door
I would download autoruns (link on the virus elimination page) and after it's installed, run it and click on the logon tab. I used to do this manually, but i didn't catch everytthing. Autoruns shows everything running in the background and gives error messages if you are about to corrupt windows. On the logon tab eliminate everything but your av software and if you want it to update things automatically (like google, adobe, etc.) If it shows windows logon do not eliminate that. It will give you an error message if you try. DO NOT STOP IT FROM RUNNING. If you do that is pretty much the worst thing you can do to your computer. When you do that xp will not load, and you can't even get into safe mode to fix it. I would highly suggest only messing with autoruns later if you really know what you are doing. most of the time i need to reinstall windows on my computers is because i'm playing with the autoruns application. I made all the miskates and i'm writing them here so you won't make the same mistakes. The only other thing i usually do with autoruns is the services tab. I will stop certain services if i try to uninstall something and it says it's protected or in use. As soon as you uncheck it the service stops running. The save at the top of the autoruns window is not a save your progress. The only things that do not happen automatically when you uncheck them in autoruns is the stuff in the login tab. That happens the next time you restart your computer. Make sure to at least disable msn messanger. That's the xp back door.
.
Network (internet)
There are a lot of network problems, so i will make an entire page dedicated to them, but let's just assume you got the network up and running for this. until i get the page up just post in the computer people forum or contact me directly to help with network problems.
.
The ONLY thing you HAVE to do is install a 2nd protocol if you want to share files across a home network. The only other thing i'd suggest, is if you are running on a wired network to disable all your firewalls on your computer.
.
Protocol installation
i picked the one that said netbios and it worked. I would highly suggest also picking this one, for as i'm familiar with it. This will not work over a dialup and possibly not over dsl or isdn. I think this may only work for wired connections, but i could be wrong.
.
firewalls
disabling firewalls should be easy. the only firewalls on your computer would be from your av software or the "windows firewall". When you disable the windows firewall you should go into another tab in the windows firewall settings and check everything there. even though windows firewall is disabled, those checks seem to allow or deny everything. trust me, you want everything checked if you are on a home network. I'll explain it all later.
.
Every router has a much better firewall than windows and it's sufficient for 99% of users alone. If you tend to visit questionable websites or download questionably legal things I would suggest zonealarm (will add instructions later0. This is the best way I know to totally stop viruses (malware). It can stop normal things from working on your computer, so you can't forget it's running. When something on your computer does not work like it should shut down zonealarm temporarily and try to see if it works.
.
there may be more, but that covers all the basics I can think of right now. I'm writing this page all in one sitting off the top of my head. p. Remember to run windows update manually until it says you do not need to update anything else, then let automatic updates take over in the future. Windows xp gets 10x more viruses than vista, but it's also 10x easier to fix them than vista.
.
Windows vista
Just follow the xp installation instructinos to the letter if possible with these changes. (windows 7 should be similar to this but i can't say for sure because i've never reinstalled windows 7, i just read it's similar to vista with things like this)
.
AV software (short for antivirus) you do not need a 2nd av software like as in xp. you also do not need zonealarm. Just use windows security suite, and if it's a really fast computer pick one other av software of your choice. I would suggest one you pay for, but it's unnecessary. Let me write this again, it's unnecessary. If you are afraid of losing stuff copy it on to an external hard drive as a habit. Detach the hard drive from your computer so in case you get a virus it won't affect your hard drive. Again, if you are doing banking or something sensitive online i would suggest an upgraded form of avg (cheapest for $50 a year) or norton or mcafee, like not the basic.
.
you still need to do the damn protocol, but i only got one option when i did it, and it was multi something or other. It worked, so do that one. Again, this is only to share files, do not use this if you take your laptop out to public places. If you do, simply disable the protocol. that's the best way to ensure nobody will mess with your files.
.
Firewall
Only need a firewall if you are not under a router, like in public places. You should also play with the public and private quicksetups if you go out to public places and connect to networks there. It helps to know how to enable or disable sharing if you want to transfer large things to another computer.
.
I still suggest firefox with a script limiter as your web browser, because it's the fastest way to surf at the moment, but don't uninstall ie. You need ie for silverlight and microsoft things (like windows update and internet video). ie is a staple of some internet browser video games as well as vpn networks. You should never uninstall microsoft things, including windows media player, even though I hate it.
.
ok that's all that's required. here is the best software on the market for windows for everything, and i will show you how to do it for free. i think that all of these have versions for linux, mac, and other languages. Most are complicated to use and even install but worth it.
.
Non required software
(1) easy installation
(2) difficult installation (will need a walkthrough probably)
(3) complicated installation (unless you have fixed computers for a living you won't figure this out on your own)
(4) extremely complicated installation (I need to get a walkthrough up because i am probably the only one able to do it)
.
legal free sofware
(2) VLC media player (plays music and videos, and basically everything but a few dvds and all bluerays to my knowledge)
(1) Openoffice (better than microsoft office, and it clones ms office so if you know ms office you don't need to relearn this)
(3) wordpress (i actually have not figured this one out yet. It's supposed to be the best free way to build websites. I use microsoft's version which is the cheapest possible to pay for at this time. You still need a website host like web.com (I forget the url (website) exactly) or the one i use justhost.com for $3 a month to actually have website and email.
(3) ventrilo server (not client) somehow this is legal. You can have up to 8 people on your server and talk from computer to computer for free. It has a little more options than skype or teamspeak and is much better quality. this is the best free voice over ip (voip) software on the planet. I will be hosting a client for people who have signed up to play my wow game only. The client is only a (1) to download and a (1.5) to connect if i can't get it to happen automatically.
(2) set up my "cell phone" or 100% computer phone that I built. See my main page for detais www.lecksite.com. Level 1 is free incoming and outgoing texts from a computer. Level 2 adds voice calls (telephone calls) but it's still from a computer. Level 3 adds internet text and voice anywhere in the us unlimited minutes.
.
illegal free software (not free, but you are able to use it without buying it)
(2) nero 10 (use a torrent to get it. it's on my downloads area of my main website page (bluerays do not work for this)) This is burning software
(2) nintendo and super nintendo roms (roms are the same exact game but playable on any computer) from my download page. (i will make installers when i get around to it, and it will be soon)
(1) world of warcraft client (with the installer it will be a (1), but without a client for oses that i do not support, the installer it will be a (3))
(2) world of warcraft server (without the installer 4) (you can host your own wow server. This is so gd complicated i'm going to let people download an auto installer, in addition to a walkthrough. This is not on this website yet)
(1) daemon lite this mounts cd images. you can save a cd with nero as an image and run it with daemon without the cd in the drive. (i'm working on finding something better, I think this will only do up to a cd that has so much data on it. So it may only do 100mb or 1000mb, not even a full cd (which is 700mb) (the word cd can mean cd dvd and blueray or just the 700mb one which i call a music cd, even though music cds mean that there is music on it in wav form and playable in a music cd player. after all cds dvds and bluerays can hold music or videos, the videos are called vcd, movie dvd, and blueray respectively. a cd holds 700m a dvd 4.5 gig and a blueray 45 gig for lack of a complicated description)
.
Installing ubuntu
This walks you through the installation and when it's installed it updates and does everything automatically. It's free and legal, but it won't run everything that windows will, even with wine and all of the emulation things out there for ubuntu. I would only suggest this if you only want to use a computer for word processing, web browsing, email, and possibly playing occasional games. I would suggest this for computer savy people, but when you install ubuntu, you should have regular access to a windows computer just in case. If you have a large enough hard drive you can partition the hard drive to have half or 1/3rd or whatever ubuntu and the rest windows. I know on my computer which i did that the last operating system i installed always booted up automatically unless i hit a button in a given amount of time. Every bios is different, but if you want windows as your primary operating system i would suggest installing ubuntu first. windows requires 10 to 40 gigs and a lot of processor and ran to run minimum. Ubuntu can always be installed from a single cd (music cd size) the install is very similar to windows and it will probably always be supported. It also will run on about 1/10th of what windows will speedwise, and the operating system itself runs faster than any windows or mac i've ever seen. Mac is built on linux, but it has a lot of crap running in the background. unbuntu has almost nothing in the background. Windows has even more crap in the background. You will see that if you use autoruns.
.
remember you have to burn the ubuntu cd from a computer ahead of time by going to their website and downloading it. you cannot format your hard drive with windows or wipe your hard drive from the c prompt in dos and try to get ubuntu after. you can't even install windows first unless you use the windows cd to partition the hard drive (hard disk). I think all versions of xp and later allow you to do that, but if you are using nt, 2000, or something earlier than windows me/98 I would suggest to start with ubuntu.
.
troubleshooting
i'm working on this section.
.
"Internet explorer is the best browser to download better internet browsers"
- Matt
.
"Google search engine is the best search engine to find better search engines"
- Leck
.