Quick Links
.
Traducir
.
Welcome to Leck Linux!
.
last updated
013116
.
contact leck
http://www.lecksite.com/leck.html
.

.

.


Best free operating system anchor link


.
for everyone looking here for "leck linux" i have decided not to continue to work on it so i can focus on very smart artificial intelligence. i am using this page as refrence to installing debian and i will keep it updated.
.
if you want to use a free (non mobile) operating system you only have 3 options. i could explain why, but it would take 20,000 words to explain. if you use any other free operating system you are wasting your time. i spent years learning about operating systems before i figured out there are only 3 types of free operating systems and these are the 3 best.
.
Linux mint
http://www.linuxmint.com/
.
mint runs about twice as fast as windows. mint is not any easier or harder to use than windows but it's an unfamiliar operating system and not many people use linux (remember the first time you used a smart phone? it's like that). mint will probably have slightly more bugs than windows. some programs which were only made for windows and macintosh will not work in mint. you will be able to do everything you can do in windows using similar programs to the programs in macintosh and windows. mint is easier to update and install programs than macintosh and windows. mint is more customizable than macintosh and windows. mint does not hide things from the user (like if a virus is found). mint is significantly less vulnerable to hacking and viruses than windows and microsoft. the "kernel" (core) of linux is managed by world class hackers, so they try to prevent hacking. the applications, drivers, and graphics are not updated by the managers of linux. this is what seperates linux from the other non mainstream operating systems.
.
Debian
http://www.lecksite.com/linux.html#manual
.
debian is the operating system mint is built on. debian is my first choice for a free operating system because debian can be used as a complete operating system right out of the box, but you really should "fix" the things in debian like the ability to attach hard drives and plug and play controllers. debian also does not install with a good set of programs. debian is complicated but if you follow my instructiosn below you can get debian running as well as mint, and it will be running with about half as many resources (ram and cpu load). if this is your first time using linux you should start with mint. it takes about twice as long to install then fix debian if you know what you are doing. if you aren't an expert with computers it could take weeks or months to get debian working as well as linux mint. i will try to keep this page current. if something in debian stops working i may have already figured out how to fix it and put the solution on this page. you are welcome to contact me directly if you are having problems with debian. things like upgrading debian to a newer version don't always work. most people do not realize you need to install the newer version of debian instead of upgrade debian if debian does not upgrade. unless you are an expert with computers you should be using mint. mint is about as easy as windows after you learn how to use mint.
.
Dos
http://www.lecksite.com/linux.html#dos
.
dos is the best and most popular text only operating system. almost every computer made from 1990-2010 has dos as the "parent" operating system (after 2010, computers and mobile devices use proprietary text based oses or C in the boot process instead of dos) dos is not owned by microsoft anymore. if you use dos you will have virtually your entire computer's speed. dos is really only useful if your computer is too slow to use debian/mint, or you are unable to install any other operating system. you will not be able to use over 90% of the programs made for windows and you cannot browse the internet using a web browser (you can't use google but you can use the internet in other ways). initially dos can only use a keyboard. you only have about 100 commands initially with dos (copy, load, run, change directory, etc) . dos can do as much as debian and mint but you will not be able to use a web browser.
.

.

.

.
Manually installing Debian anchor link
.
download the "net install" (meaning network installation image) of debian jessie (debian 8)
https://www.debian.org/
.
download and save on a second flash drive or second cd rom
http://cdimage.debian.org/cdimage/unofficial/non-free/firmware/ NOTE TO LECK CHANGE THE LINK FROM WHEEZY TO JESSIE AND SAVE THE PACKAGE
.
you want to install the nonfree packages during installation. in order to install all the "nonfree" packages, download the intel 32 bit from the link below and put the file on a flash drive or second cd. you need A SECOND FLASH DRIVE OR A SECOND CD which does not have the lecklinux.iso on it to get the nonfree packages to install automatically. do not put the nonfree packages in any folder on the second flash drive or cd. the nonfree packages will be automatically detected by the debian installer and added to your installation automatically. this fixes audio video and network card driver problems, but can only be done easily during the install. you want to have both the first and second usbs or cds hooked up to the computer before you even turn the computer on. it does not matter if the nonfree packages are in tarball, debian packages, or individual file form. the installer will recognize all of them and install them.
.
the things below seem to get fixed each new release of debian. debian probably has a team of people who test debian. they could just use me to test debian.
.
to get debian wheezy, download the "net install" (meaning network installation image) of debian. make sure you read the documentation for which processor you have and then download the correct version of debian. honestly i just download i386 for 32 bit and amd64 for 64 bit. i'm not too picky that debian runs on the correct arcitechture. as long as it works i don't care personally. make sure you downloaed the ".iso". to burn a cd in windows you can use http://cdburnerxp.se/ ) or using windows you can make a bootable usb with "rufus usb" (i will add the external link later).
.
if you are unable to get the nonfree package to download or load and you are using a wireless internet connection, you will need to install debian with an ethernet connection.
.
i installed without a root account. the account i created was upgraded to administrator account. i'm not sure if this is the best way but i'll figure it out later.
.
a black screen like a dos prompt after you installed means you didn't install with an internet connection. you need to reinstall and have an interenet connection during install or it will be harder to install the drivers after.
.
you should be able to use the built in updater starting at debian version 8 (jessie). if you aren't able to for some reason you can use this to update software.
.
using "terminal"
.
su leck ("leck" is your username)
(input password when you are asked for your password)
apt-get update
apt-get upgrade
.
the next thing you want to do is install the package installer
.
open up "terminal" and type or copy and paste
.
su leck ("leck" is your username)
(input password when you are asked for your password)
apt-get install synaptic
.
you can use synaptic package manager to install most programs, drivers, and libraries. if something isn't in a repository or has a dependancy problem, then you need to add the repository to /usr/etc/sources.list by opening up a terminal and typing "gksudo nautilux" AGAIN YOU NEED TO PUT SU BEFORE OR SOMETHING, or simply download the packages from debian's official website which i find is faster as long as it's only a few packages ( https://packages.debian.org/stable/allpackages )
.
to run mass storage hard drives formatted in windows
.
run disk manager and right click on the correct external media which does not mount. left click "check" and after it finishes, you can mount the external mass storage drive or flash drive.
.
to install skype
.
using "terminal" copy and paste or retype the lines below
.
su leck ("leck" is your username)
(input password when you are asked for your password)
apt-get install libxss1
cd /tmp
wget -O skype-install.deb http://www.skype.com/go/getskype-linux-deb
dpkg -i skype-install.deb
.
to install new programs
.
use synaptic. if synaptic does not work follow these instructions
.
if the package isn't in the default repositories, you can add the repo, but i find it easier to download the package and install it with dpkg -i like this THIS MIGHT NOT WORK IN JESSIE
dpkg -i /home/leck/Downloads/myprogram.deb
.
if a package isn't in .deb you need to do this to change it to .deb
.
install "alien" with synaptic
close synaptic and in root terminal copy and paste below
alien "package path and name without quotes"
example alien /home/fedoraprogram.fed
look in your "\home" folder for the .deb package
.
to install a .deb package
dpkg -i "package path and name without quotes"
example dpkg -i /home/fedoraprogram.deb
.
sometimes you need recursion to download a package or you need to compile with the instructions included within the package you downloaded. i am not going to explain how to do this, because it is way too complicated to explain. most software you need to compile manually comes with instructions. you need to use recursion if the person who made the application does not package it.
.
to install a fully working audio and video player
.
install vlc. i suggest uninstalling all other media players so debian doesn't get confused. you can use synaptic to uninstall.
.
enabling file transfer between computers at the same location
.
i figured out most of this and i need to double check this is how you do it, but here it is...
.
installing "synaptic" you should install "nautilus-share" and "samba". (maybe smb4k and sambaclient too)
.
restart your computer
.
use "terminal" close nautilus (your graphical file explorer) if it's open and input
.
sudo nautilus
.
after entering your password find your folder you want to share and right click on it then left click "sharing options" . you want to check 2 "share this folder" and "guest access"
.
i still don't know how to allow other computers to access the folders, but they can see the computer and shared folders after you do this. NOTE TO LECK CHECK IF I CAN SEE IT FROM A LINUX COMPUTER. IF NOT CHECK THE DEPRECATED INSTRUCTIONS.
.
the rest of this section i'm leaving here for now. it was to share debian 7 (wheezy) but does not work in debian 8.
.
navigate to the smb config file here /etc/samba/smb.conf and edit it using gedit. at the very bottom of smb.conf input this and save it. this is an example of how to share the "desktop" folder. of course you can share any folder you want. the folder name and path ARE CASE SENSITIVE, so you need to capitilize desktop for example.
.
[Desktop]
path = /home/leck/Desktop
available = yes
read only = yes
browseable = yes
public = yes
comment = desktop
writable = no
guest ok = yes
guest account = ftp
guest only = no
.
install samba with synaptic. you should install every samba pertinent package. i have not figured out which packages are essential to fix local file sharing. i think samba4 is the package which creates the correct configuration file, but again i'm not sure, so just keep installing different samba packages until it works, or install them all. after installing samba and restarting your computer, open up a root terminal and type
.
gksudo nautilus
.
then navigate to the folder you want to share (remember it shares all folders within also), and right click on the folder. left click on sharing options or properties. i suggest never enabling write access, only enabling read access. write access allowed from another computer is a major security risk, because someone can install a virus from another location.
.
the rest of this section i'm leaving here, because it's another way to enable file sharing if the above instructions do not work for you. this way is harder and should only be used if the above instructions do not work.
.
then in a terminal copy and paste
service samba restart
optionally you can copy and paste this to see if there are any syntax errors in smb.conf
testparm
.
you should be able to search in a file explorer and find your shared folder. if you are unable to see the file for whatever reason, you can use a web browser to find the folder.
.
if you are using linux you need to have samba installed on both computers. copy and paste this into iceweasel. replace the desktop with the name of your folder you are sharing. replace leck with the name of the computer or ip address of the computer with the shared folder
smb://leck/Desktop
another example smb://leckscomputer/Music/mybest
.
if you are using a windows computer, open up firefox or internet explorer and paste something like this. replace LECK with your computer name or ip address, and replace Desktop with the folder you are sharing.
\\LECK\Desktop
.
to take a screenshot
.
move your mouse to the top left of the screen and left click on application. left click on the application named "screenshot"
.

.

.
less important programs to install
.

using synaptic install audacity
.
this program is the best disk memory formater (which means erasing mass storage and flash disks). it does other less important things along the same lines too. it cannot format your master hard drive running debian, so make sure you don't format C: with gparted, because gparted will try and get interrupted when debian crashes and corrupts at the same time 8) gparted should transfer your current os to ram in order to format the master hard drive, which is something i will include in leck linux, but gparted cannot do currently.
using synaptic install gparted
.
moving your mouse to the top left of the screen shows 2 tabs (windows and applications). if you move to applications, "system settings" and "advanced system settings" are everything you need to customize your graphical user interface of debian gnome.
.
a simple picture editor like mspaint is pinta. use synaptic to install pinta. (pinta is the linux version of the windows paint.net)

.

.
to uninstall software use synaptic. you should be able to use autoremove but i haven't figured out how to install or use autoremove yet

.
DOS anchor link
.
to install the ms dos operating system as your only operating system you will want to download a full installer from the link below. to just try dos you can use a windows vista/7 or xp installation cd. for a vista/7 cd, press shift+F10 as soon as it loads. for windows xp, there are a number of different ways to access dos, the easiest being a full install of windows xp, and use a command prompt after you start up the operating system. the link to download a full installer of ms dos is: (you'll need to burn the iso to a cd or make a boot usb) http://www.syschat.com/download60.html&act=down (latest version 7.1)
.
to install a dos emulator (dosbox is the preferred way to run dos) you can download it from the application link on my download page here: (or a current version from the dosbox website) http://www.lecksitegd1.com/
.
old videos and administrative links
.
Leck Linux is on distrohub now
http://distrohunt.org/
.
Leck Linux is on the waiting list to be added to distrowatch (yay!)
http://distrowatch.com/dwres.php?resource=submit
.
i frequent one of the most reputable linux communities http://www.cupoflinux.com/SBB/index.php
.
this link is here for my administrative reference
(http://www.lecksite.com/source.html)
.
you can watch youtube videos where i talk about leck linux.
.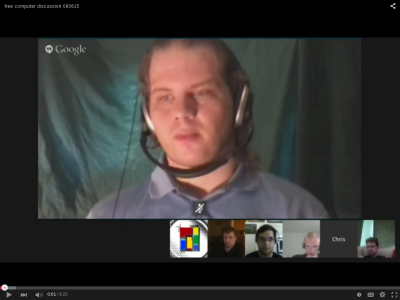 060615 - 8 minutes long
http://youtu.be/sUTqesjIEpQ
.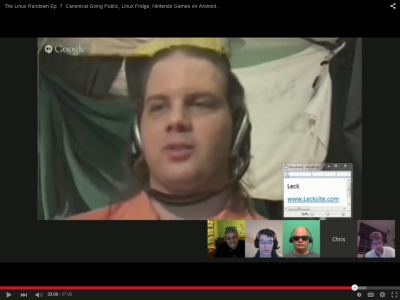 052315 - 2 minutes long
https://www.youtube.com/watch?v=82eVZi9qA84&t=32m45s
.