.
last updated:
052717
.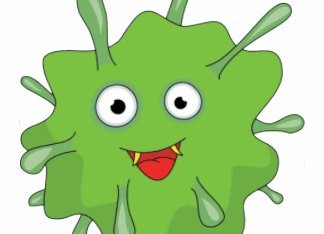 .
DEPRECATED PAGE.
.
IMAGE YOUR HARD DRIVE REGULARLY AND BACK UP YOUR DATA TO AVOID VIRUS ISSUES. IF YOU THINK YOU HAVE A VIRUS, REINSTATE (PUT BACK) THE IMAGE. I DON'T SUGGEST MESSING WITH WINDOWS IF YOU HAVE A VIRUS ANYMORE. SEE MY OPERATING SYSTEM PAGES FOR IMAGE INSTRUCTIONS. SEE MY FREE PHONE PAGE FOR PHONE BACKUP INSTRUCTIONS.
.
here i will explain as concisely and easily how to remove most viruses. if you have an embedded operating system (most phones and tablets where you can't use the device as a normal computer) you do not need to worry about a virus. mobile devices with embedded operating systems are much less vulnerable to viruses. if you are running linux or a mac os, you should download an antivirus program (or run your antivirus program). if you access any social media and changing your password does not work, you probably have some type of virus on your computer.
.
1. the best and easiest way to remove viruses is to search for the program and prevent it from working. you don't need to neccessarily uninstall the virus. most viruses are made so poorly, they don't even work like they should due to coding errors. it's not a big deal to have a virus on your computer if it's not running. after all that's what a "quarentine" is.
.
i suggest a program named "autoruns.exe". this program works on all versions of windows up to win7 (and probably beyond). on vista and later if you are very familiar you can try to use the built in programs and services thing in the control panel, but chances are if the virus bypassed the security on your computer, it's already hidden itself from using windows preinstalled software to remove it.
.
download the applications and simply double click on autoruns.exe http://www.lecksitegd1.com or you can search the internet for the program (which i wouldn't suggest bc it's hard to find)
.
after double clicking on autoruns.exe you will see a lot of tabs at the top of your screen. the only 2 tabs you should ever use is "logon" and "services". you can disable programs as you wish, but if there is a popup box which asks you if you are sure you want to remove the program, it's an integral part of windows, and you should never click yes, because you will corrupt your windows making windows not able to ever start up again. also some programs like itunes and google stuff don't let you stop them. they will replicate and appear a 2nd time in autoruns. you need to use the uninstaller to remove itunes and programs like this.
.
there is no save in autoruns. everything you do happens immediately. (it changes your registry automatically, so if you mess up just recheck something) and then close autoruns and restart your computer in order to "save" your changes. this is also a great way to speed up your computer.
.
if you think you disabled the virus, there is no need to go on. if you were unable to do anything in step 1 or did not find a virus and you think you have a virus, move on to step 2
.

.
2. autoruns takes care of 90% of viruses, but if you have a virus which disabled the ability to copy software to your computer so you can't use autoruns, the next step is "safe mode". you can access safe mode by restarting your computer and continuously press F8 until you see the menu. you want to use "safe mode with networking" and you are able to access this website from windows safe mode. wireless does not usually work in safe mode, so you need to use some kind of wired connection if you want to access the internet in safe mode.
.
the main thing i've seen viruses do is attack the executable of your antivirus software or web browser. if it messed up your web browser, all you have to do is reinstall your web browser in safe mode and then restart. if the virus attacked your antivirus software you need to determine if that's the case first. you need to find the .exe of your antivirus software. it will probably be in "computer" "C" "program files". you can alternatively look in "start menu" at the bottom right "all programs" and right click on the antivirus link and then left click on "properties" and then left click on the general tab. this would show you where your antivirus application is located.
.
navigate to your antivirus application using the windows explorer (simply double click or single click on "computer" then "c" etc) and then right click on the .exe of your antivirus software. in properties find the security tab and check to see if there is a very weird name. (all users, administrator, are normal. something like 000000MYPWN is a virus) you want to deny all for the virus and after saving your changes, try running your antivirus software again. you may have to reinstall your antivirus software.
.
if you don't have a virus anymore there is no need to proceed to step 3.
.

.
3. this is step 3... this will fix every virus i've ever encountered and sadly it is what a computer repair store will do first if you take your computer to a store. sometimes they will make you lose all your data, make you pay to get your computer back, and not even apologize for it. this is a reinstallation of your operating system.
.
for the last 10 years computers have stopped being sold with reinstillation disks. you need a copy of windows which you can install. there is no way to reinstall windows from your current operating system (unless a computer professional imaged your hard drive before you got the virus) you may contact me and if i know you, i will transfer an operating system to you for free. new computers come standard with a 1 year warrenty, so you can simply send it back to the place you bought it (or the place they bought it from) and they'll usually reinstall windows for you.
.
you need to make sure you SAVE ALL YOUR DATA. this means all pictures, documents, and if you have any special software like games or tax things, you want to make sure you know where everything is saved, so you can put it back when you get your computer back like the day you bought it. you may alternatively use linux, but sometimes linux is frustrating for the non computer savy person. my linux webpage is http://www.lecksite.com/linux.html where you can install dos also if you want something simpler without a web browser.
.
as usual you are welcome to contact me for help with viruses. it is illegal to control another person's computer without their knowledge, which includes using other people's passwords to access social media. you may report it to your local police station, but make sure you delete any music, videos, or programs you did not pay for which you should have, before you contact the police. there is a law which protects complaintents from things like that, but i wouldn't suggest letting the police have a computer with copyrighted things on it.
.
here is my contact info: http://www.lecksite.com/leck.html
.

.