Quick Links
.
Traducir
.

.
iphone operating system
(by apple)
.

.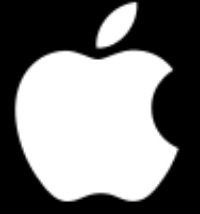 .
there are 3 parts to this page. good applications which should be included upon the installation, how to remove programs which should not be included in the install, and things most people would not realize about ios.
.

.

.
some of this information is a couple years old
.
recommended applications
.
music player
the default music player is fine. it's easy to load all your music to ios if you use itunes. to play a song you should "edit" a playlist and add the song you want. because there are so many os updates, i suggest simply using the default music app.
.
iexplorer
to transfer files from a computer to your iphone. connect via wifi and enter in "smb://ip" or "smb://computername" and copy and paste the file or folder. this is buggy so you might have to do it file by file if it stops a large file transfer.
.
also you can play music from iexplorer. you just click on the music file and press play.
.
izip
zips and unzips files. it can also password files and folders if you have something sensitive on your device. i usually have a file with passwords on my computers and devices, so if i lose the computer or device, someone doesn't get my passwords unless they know how to brute force hack a password.
.

.

.
remove unneccessary applications
.
i have not done any of this yet, so i don't know how to uninstall applications.
.

.

.
uncommon knowledge
.
i only have 2 exterior buttons on my iphone. the circle button and the "power" button. i disabled the lock and screen power off (screensaver) as much as i could, but the device still turns its screen off after so much inactivity.
.
the power button when held in and released for about 3 seconds will turn your device on. when you hold the power button in for 6 seconds you will get a swipe prompt to "shut down" the device. while the device is on if you press the power button for 1 second and release the button, it will deactivate the screen. this is good to save battery and disable the touch screen if you put the phone in your pocket and want to keep it on.
.
the other external button is a circle. if you hold in the circle it activates the audio interface application. if you press and release the button while an application is in the "home" screen it will bring up the desktop. if the application is in a sub screen it will go "back" a screen within the application. when you are on the desktop if you press the button twice (double click) it will take you to a screen where you can scroll through all open applications. if you drag an application upwards it will close the app. if you touch an app, it will maximize that app.
.
the iphone can act as a proxy to connect to the internet if you have an internet connection and for some reason another nearby computer or device cannot connect to the internet.
.

.