Quick Links
.
Traducir
.

.
android operating system
(by google)
.

.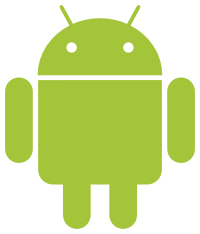 .

.
best applications
.
if you know of a better application for free for the purpose, tell me.
.
chrome
for things the "internet" application cannot do
.
cameraless
disables your camera so it doesn't turn on accidently
.
google hangouts
making phone calls and texts for free (requires a google email)
.
skype
calling and texting other continents for free
.
play store
download new applications
.
galaxy apps
download new applications
.
andftp
connects to ftp. this is something full browsers include, but mobile browsers do not include, so you need a seperate application to connect to ftp
.
akRDC
connect to a computer in order to control its mouse keyboard and view its screen (good for playing video games or helping fix computer problems from a different location)
.
es file explorer
better than the default file explorer. in addition it transfers files and folders over wifi (has bugs, but it works) syntax is "smb://computername or ip" so example is "smb://leckscomputer" . the samba protocol is installed by default in windows. with debian linux you need to install "samba". i don't know if android installs samba by default.
.
stay alive
keeps your tablet from going dark. this cannot be prevented without an application on the versions of android i own. maybe newer versions of android can disable the screen going dark from within android
.
wordpad
same thing as the windows version. i find this useful for a lot of reasons. it can open documents other applications cannot for example.
.
flashlight
easy way to turn on and off a light if your cell phone or tablet has an external light
.
camera
easy way to take pictures
.
private call
hides your caller id and interfaces with the phone's "phone" application
.
pandora
free music stations over internet (not over radio)
.
i am still looking for the best .doc .xls and .pdf applications.
.

.

.
remove unneccessary applications
.
there are applications installed by default you do not need. you can remove about half of them and your device will work the same way you expected it to work. also these instructions are the way i have my device set up, so if you have multiple displays or disabled some things i have enabled, the instructions will be slightly different.
.
swipe your finger from the top of the screen to the bottom.
.
tap the gear on the top right
.
tap "general" at the top
.
tap "application manager" on the left
.
i suggest force stop and uninstalling anything you don't actually use. there are a lot of things slowing down your computer which you can remove. anything which is constantly connecting to a website to check if you have new messages can be stopped or uninstalled. even without applications running, a lot of applications still have processes running in the background. examples are facebook, skype, hangouts, kik, and most video games. when you decide not to play a game or use an application you installed, you should remove it to keep your device running as fast as possible.
.

.

.
uncommon knowledge
.
putting 2 fingers (from the same hand works best) and moving the fingers together or apart zooms in and out.
.
i think all devices which run android also have something inside the device which rattles and tells your device its orientation. if you put the device on a table or a stand, the internal rattler will not move. every time it rattles it sends data to your operating system and slows down your device. this slows down your device considerably. i find when i make phone calls and i move the device, i get skips in the conversation, so i always make sure to place the device on a table or a stand when i make a phone call.
.

.

.